Upcoming events
Sustainability in Tech with Vodafone: Tues 24th May | 18:00-19:00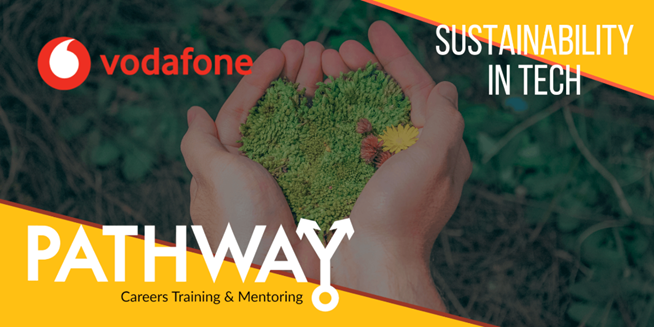 Have you ever considered a career in Technology and would like to know more about sustainability within the sector?
Come along to this online session with Vodafone, where we will be hearing all about sustainability within their company! Vodafone is committed to being as environmentally friendly as possible and they know that it is an important part of a young person's job search. They want to speak on and answer your questions about what they are doing to be more environmentally conscious.
Ask Me Anything Session with Max: Every Wednesday | 16:30-17:30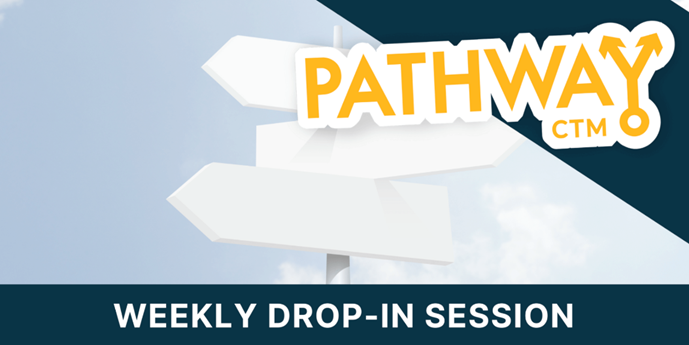 Join us for weekly sessions with Max! Max is our Outreach and Student Support expert, and has years of experience in guiding people through applications, interviews, CV and cover letter help, and so much more.
If you're thinking about applying for an apprenticeship, want to learn more about your options, or have any questions at all about your future, these weekly sessions are where you need to be! Join any of the weekly "drop-in" sessions to get your questions answered.
Who should join?
Any student with questions about their options, specific applications, or anything else regarding your future.
Sign up 25th May: https://pathwayctm.com/event/ask-me-anything-session-with-max-8-5/
Sign up 1st June: https://pathwayctm.com/event/ask-me-anything-session-with-max-8-4/
Understanding my strengths: Sat 18th Jun | 10:00-11:00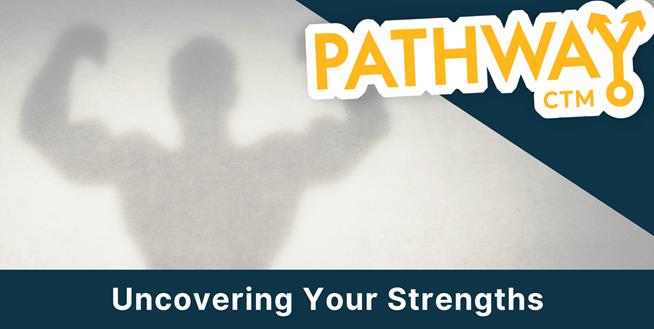 In this session my volunteer and I will work with the students to understand how they can identify their own strengths and look at what strengths employers and universities look for. We will also look at how those strengths can help you identify what your future career could be.
Sign up: https://pathwayctm.com/event/understanding-my-strengths-pathway-ctm-outreach-5/
Cyber Choices: Thursday, 26th May —3:30pm to 4:45pm
Register for online event here
The South-East Regional Organised Crime Unit (SEROCU) provides the Cyber Choices function for Surrey Police, Sussex Police, Hampshire Constabulary and Thames Valley Police. We are here to support and provide guidance to all, and we will take referrals from parents, carers, schools, DSL's and other professionals who work with, educate or care for young people, should they be concerned about a young person's cyber activities. We can also provide signposting and guidance for those who may be supporting young people interested in a cyber-career, or who are gifted and talented in the area of computing or problem-solving.

The Problem—The average age of arrest for cyber crime is 17 years old. Nearly 50% of UK crime is cyber
The Solution—A global shortfall of at least 1.8million cybersecurity professionals by 2022.
Objectives:
Deter young people from getting into cybercrime through education
Identify and divert UK individuals on the cusp of or in early stages of involvement in cybercrime including where low-harm offences have been committed
Prevent re-offending by those caught and cautioned or convicted of Computer Misuse Act offences
Assist in the management of high-risk Offenders convicted of Computer Misuse Act offences or where cyber is a significant element of their offending
Free "Get Into Law" Conference run by Judge Emma Serrano – Chief Mentor at Law Mentor
Saturday 28th May: 2pm - 6pm
Students can book their place by clicking the link below:
https://airtable.com/shr7uGaU9ZMlpoXQq

I will share my experiences as a Solicitor, Barrister, and Judge, and offer my guide to:
- UCAS and How to Apply for Law
- Personal Statements
- LNAT Entrance Exams
- Studying Law at Different Universities.

Feel free to head over to https://lawmentor.org.uk/get-into-law/ to find out more.
This is a great opportunity for students applying to Law or even considering Law. Spaces are very competitive, so I encourage students to book here sooner rather than later:
https://airtable.com/shr7uGaU9ZMlpoXQq

Careers Hour Series - 7th July
Aimed at KS4 and 5 students, this workshop on the Retail sector will feature a live panel, LMI and video insights from employers and young people in the sector. There will be a live Q&A and jobs board and the recordings can be accessed after the event to be used at a time to suit learners. Retail (7th July @10am).
Save the Date - Accelerator Week
Join us 18th July – 21st July for our Accelerator Week!
This virtual careers week is set up to help students discover more about the industries they're interested in! We'll be running 4 full-day sessions covering careers in Technology, Law, Professional Services and Finance. Keep an eye on the sign-up details coming soon.
BAE Systems Work Skills event: 27th – 29th July at Frimley
Opportunity for Year 10 and 11 students - focus on their work on nuclear submarines
https://acrobat.adobe.com/link/review?uri=urn:aaid:scds:US:8af8c98f-9e9b-4a95-aaf7-c9e214e80991#pageNum=1
Year 11 Students should also check out upcoming opportunities with the NCS
The National Citizen Service (NCS) is a personal and social development programme for 15–17 year olds. Established in 2011, the programme aims to build a more cohesive, mobile and engaged society. By bringing young people together from different backgrounds for a unique, shared experience, NCS helps you to fulfil your potential and broaden your horizons.
NCS is a brilliant opportunity for you all which our school highly recommends and takes place over 2 weeks in your Summer holidays, including being partially residential. Grab your spaces early as they are selling out fast! If you would like to find out more head straight to their website at https://wearencs.com/