Uniform
Please see Uniform Statement in documents below.
All students are required to wear school uniform and to maintain high standards of dress and appearance. The uniform, listed below, is simple, competitively priced and easily obtainable. Please ensure that all items of clothing, including PE kit, are clearly marked with your child's name.
Our new school uniform introduced 2022: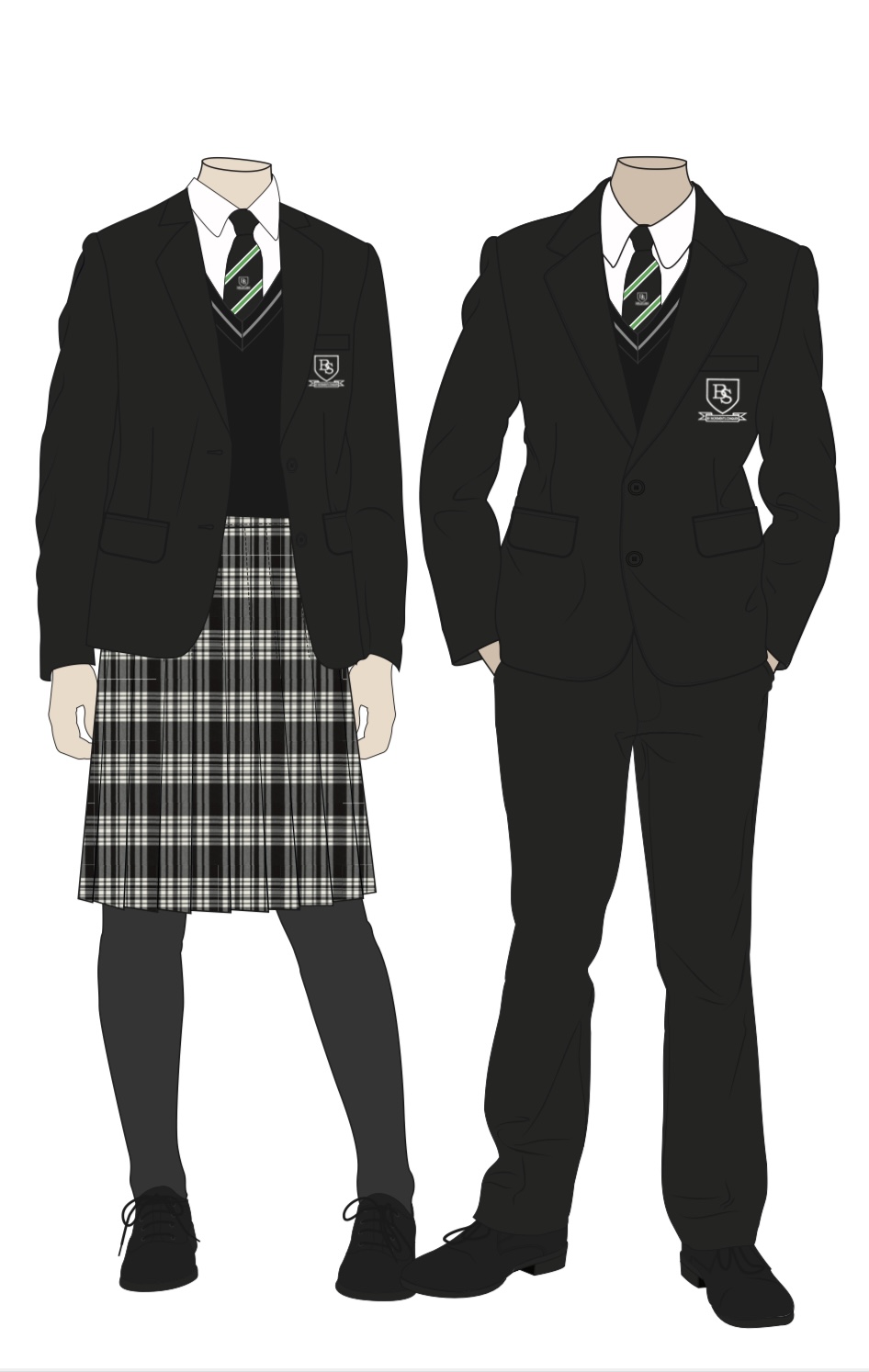 Uniform/ PE Kit Requirements
Please note that all uniform in bold is compulsory; the kilt and tie are only available from Valentino's Schoolwear, the rest of the uniform can be purchased from anywhere else. The blazer and sew on badges are also available from Valentino's.
Broadwater School uniform list:
New Broadwater School blazer. (Logo sew on badges are also available to purchase for other black blazers.)

White shirt (long or short sleeve with a collar and a top button, not a sports shirt)
Black, long-sleeved jumper with white trim (optional – available at Valentino's)
Black tailored trousers or knee length black & white chequered kilt purchased at Valentino's.
Black tie with white stripes and house colour logo. Must be worn to reach the waistband of trousers/ skirt.
Black, leather style shoes (shoes that can be polished). No trainers, canvas shoes or heals and platforms.
Black socks or natural coloured/black tights with no patterns
Black or dark coloured outdoor coat to be worn to/from school and outside during break/lunch.
Extreme hair styles must not be worn. Hair must not be dyed an unnatural colour. No.1 and 0 cut is not acceptable
No jewellery except for single stud in one ear lobe. No other jewellery allowed.
No nail polish or gels.
No false eyelashes
Natural discrete make-up is only acceptable.
Students should be clean shaven. If a student wishes to grow a beard for religious reasons, they may do so if granted permission by the Headteacher.
Please note that students must wear full uniform to and from school
| | |
| --- | --- |
| Examples of shoes that meet the school's uniform policy | Examples of shoes that DO NOT meet the school's uniform policy |
Outdoor coats should be a plain anorak, or conventional coat style, warm and weatherproof, without obtrusive or offensive logos. Denim, leather, hoodies or shirt-style jackets are unacceptable, and the school reserves the right to reject any outdoor coats which are inconsistent with the high standards we expect. If in doubt, please contact the school before purchase.
New Broadwater PE Kit 2022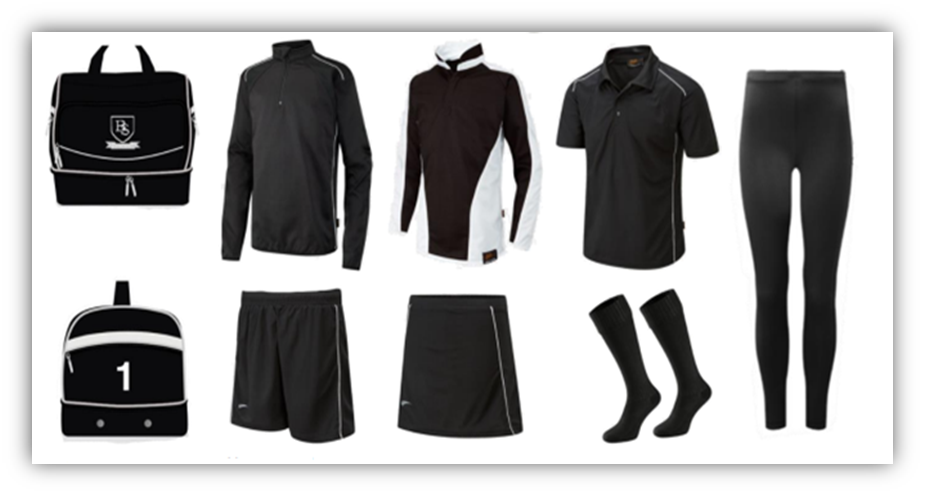 PE KIT
Black Broadwater polo shirt
Black socks
Black shorts or skort
Plain black leggings or jogging bottoms
Football boots
Gum shields and shin pads (hockey and football)
Trainers
Towel
Sports outdoor games shirt (long sleeved - plain black or with white trim)
If students arrive at school wearing incorrect uniform, a sanction will be given; they will be requested to wear spare uniform we can provide, and they will be given a strike on their Ready to Learn card.
Please contact your child's Form Tutor if you require any assistance purchasing uniform items. Each request will be considered on a case by case basis.
When you are ready to order, please click HERE to be taken to the Valentino's Uniform page.