Phoenix
"We are all different. We are all Phoenix"
Hello,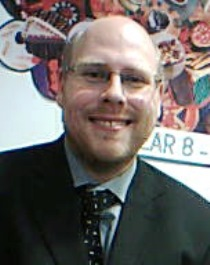 I am Mr Wait, Head of Phoenix House. I am proud to lead the Phoenix Community on their journey through Broadwater.
Our House very much has a community feel where every student plays their part to support and nurture one another. In addition to this we collectively play our part to raise standards across our House and the School as a whole. We have had a variety of successes including winning the House Cup and have students that are involved in many aspects of school life. The day to day running of the House is supported by the Prefects and by the House Captains who have written their own introduction to the House below.
Phoenix prides itself on being different from the other three Houses because of its strong collective mentality, its positive thinking and its determination to go that extra mile!
Mr R Wait
Head of Phoenix House
Now a word from the House Captain and Deputies….
The House colour is red and as representatives of the student body in Phoenix we wear our distinctive red ties with pride. As a house we are forward thinking, loyal and just the best in general! In the past few years we have won inter house maths and the prestigious House Cup. One of our key values is that everyone plays their part which is demonstrated at Sports Day and events like the Swimming Gala. We love having healthy competition and love to be the best that we can be!