Curriculum overview
See documents below for a Whole School Curriculum Map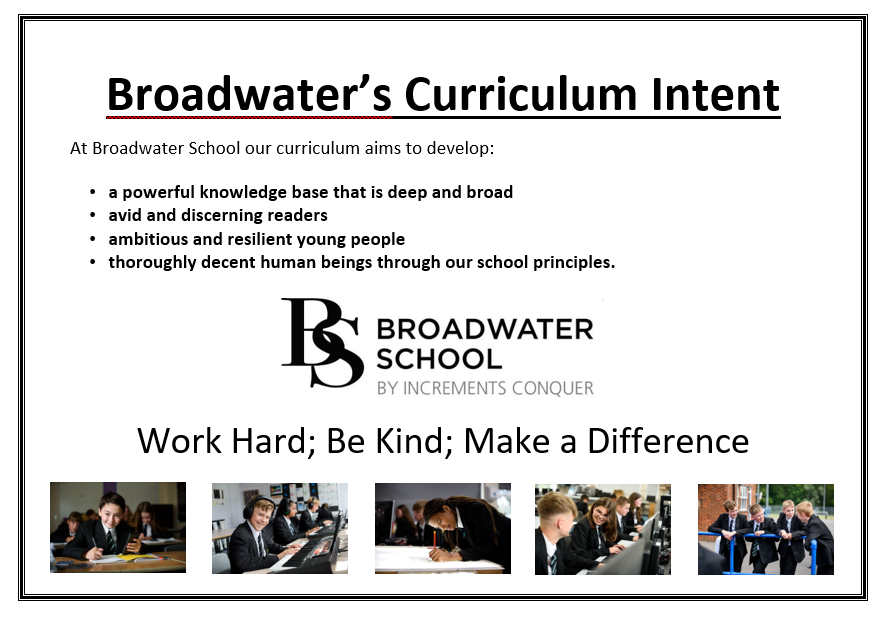 Students study a variety of subject in years 7 and 8.
In year 8 students pick their options and study these for the final three years of their career at Broadwater.
Please click the link below to see the Year 8 Options presentation by Mr Smith-Rogers which took place February 2021 for an overview of the GCSE Options selection process.
For further information about the Broadwater School Curriculum, please contact Mr Smith-Rogers on N.Smith-Rogers@Broadwater.surrey.sch.uk