Broadwater sports centre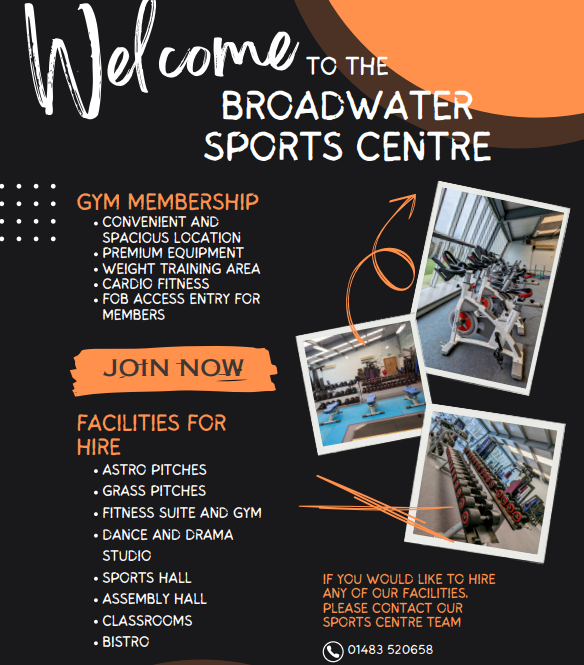 Welcome to Broadwater Sports Centre! We offer a full, well-equipped, air-conditioned, commercial gym, designed to help you achieve your fitness goals. With state-of-the-art equipment and expert trainers, you can enjoy a comprehensive workout experience at an unbeatable price of just £15 a month.
At Broadwater Sports Centre, we are committed to fostering a sense of community and providing outstanding facilities for everyone. Join us today and discover the endless possibilities that await you!
5-10pm on Monday to Thursday
5-9pm on Friday
9am-5pm on Saturday
9am-4pm on Sunday
Please contact the Sports Centre Reception on 01483 520658 for further details or take the opportunity to have a look around the centre - our staff will be more than happy to assist you with any questions you may have.
Join our Fitness Centre today!
Click on the link below to become a member and complete our client fitness questionnaire.
Sports Centre PAR-Q https://docs.google.com/.../1FAIpQLSc9VxHXGFFN4j.../viewform
Gym Membership https://pay.gocardless.com/AL0008XCVDGN85
Follow us on Facebook: https://www.facebook.com/profile.php?id=61550702169388