Awards and Accreditations
Philosophy for Children GOLD Award
Broadwater is the second secondary school nationally to achieve a Gold Award from Sapere for our commitment and achievement in P4C. We gained this award in September 2016.
P4C is an approach to teaching and learning that highly challenges both students (and teachers) to think and question more deeply. At Broadwater we have embraced the 4Cs (Collaborative, Critical, Creative and Caring thinking) and place them at the heart of everything we do.
There is further information on our P4C page.
School Games Silver Award
We are delighted to announce that we have achieved the SILVER School Games Mark Award for the 2018/19 academic year. The School Games Mark is a Government led award scheme launched in 2012, facilitated by the Youth Sport Trust to reward schools for their commitment to the development of competition across their school and into the community, and we are delighted to have been recognised for our success.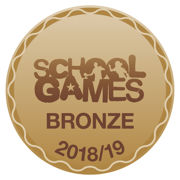 Eco-Schools Silver Award
Eco-Schools is an international award programme that guides schools on their sustainable journey, looking at how to develop sustainable practices in everyday school life. Schools follow a simple seven-step process which helps them to address a variety of environmental themes, ranging from litter and waste to healthy living and biodiversity.

Students are the driving force behind Eco-Schools – they lead the eco-committee and help carry out an audit to assess the environmental performance of their school. Through consultation with the rest of the school and the wider community it is the students that decide which environmental themes they want to address and how they are going to do it. Measuring and monitoring is an integral part of the Eco-Schools programme, providing schools with all the evidence they need to really shout about their environmental success.
Broadwater School gained the Bronze Award in 2009 and the Silver Award in July 2011.
Helen Arkell Dyslexia Accreditation

Healthy Schools Award
As a school we gained the Healthy Schools Award in July 2013. In order to maintain this we have to focus on specific areas to develop. Our first area to consider is Social Science and how the timetable changes from September will impact on the students' experiences.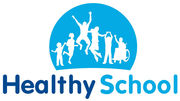 The four strands we will continue to address are:
PSHE
Healthy Eating
Physical Activity
Emotional Health and Well-being
These aspects are delivered through a range of lessons, tutor time and the students' general routine around school.
Parents can help us by:
Encouraging students to participate in the extra-curricular sporting activities.
If you are providing a packed lunch for your child try to include fruit, vegetables and water or fruit juice. Try to avoid foods high in fats and sugars.
If your child buys food from the bistro encourage them to make healthy choices.
Please see the link below for the latest guidance on healthy eating.