Aquila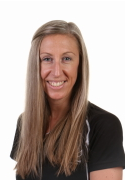 I'm Miss Palmer and I'd like to welcome you to Aquila house of which I am very proud to be head of.
I'd like to start out by sharing what I consider to be the core value of Aquila house;
'To exceed individual expectations and fly high like an Aquila.'
As a house community we stand and support each other, we share our achievements as individuals so we can celebrate successes to inspire us all.
At Broadwater we create an inclusive environment where every student has the opportunity to achieve their aspirations and to become a proud and active member of the Aquila house.
We are currently the proud winners of the 2023 Sports Day trophy as well as Overall House Cup winners 2023 thanks to the dedication of our students to work, hard be kind and make a difference.
I am extremely grateful to have such passionate and dedicated tutors to guide and support every Aquila student throughout their journey at Broadwater.
The Aquila Student should:
Be on time
Be prepared
Always go the extra mile
By increments conquer!